Insurance Policy Overview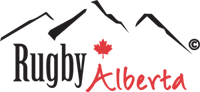 Policy Overview
Types Of Insurance Included In Membership
SPORT GENERAL LIABILITY
Because no matter how careful you are, accidents happen, and you can be sued by anyone who claims injury or damages resulting from your activities. You may not be liable, but you will need to be defended in court. A liability policy will pay for this defence as well as any costs awarded against you. In short, liability insurance gives you peace of mind. The policy will pay those sums that the insured becomes legally obligated to pay as compensatory damages because of bodily injury to or damage to property of others such as participants, spectators, property of lessors, and others resulting from your operations only. Coverage includes your participants' liability.
ACCIDENTAL DEATH & DISMEMBERMENT
AD&D insurance helps to ensure protection for a member and their family in the event of an accident that results in death or serious injury. The benefit amount that is paid will depend upon the type of injury. The more serious the injury or accident, the greater the payment will be. AD&D coverage is one more informed way to help ensure financial protection is available for members and their loved ones.
Please click the document below which indicates the province you are registered in for more information.
2016-2017 Rugby Canada National Insurance Program ON QC NB NL (ENG).pdf
2016-2017 Rugby Canada National Insurance Program ON QC NB NL (FR).pdf
2016-2017 Rugby Canada National Insurance Program _ Extnded Medical Coverage AB BC SK MB NS PEI (ENG).pdf
TRAVEL MEDICAL
Registered participants of member organizations who receive sanctioning from their Provincial Union and Rugby Canada will receive worldwide Emergency Travel Medical coverage up to $1,000,000 per Insured Member per trip. The coverage provides protection for medical emergencies due to accident or sickness, which occur on approved, sanctioned tours and events outside the participant's country of residence.
Expenses covered included emergency hospital and doctors' visits (inpatient/outpatient), x-ray & diagnosis, and emergency evacuation etc. Coverage acts as second payor to GHIP (Government Health Insurance Plan) and would respond in the event of a medical emergency situation due to accident or sickness.
DIRECTORS & OFFICERS
Directors and officers have a duty to exercise due diligence in overseeing the management of the organization that they serve. This involves 3 basic duties:
Duty of Diligence (Duty of Care): Act reasonably, in good faith and in the organization's best interest.
Duty of Loyalty: Place the interest of the organization before your own.
Duty of Obedience: Act within the scope of applicable by-laws.
The sport general liability insurance policy put in place for the National Insurance Program provides only limited protection to directors or officers against any alleged wrongful acts. This type of policy usually protects against claims arising in the context of the organization's operations.
Rugby Canada places a directors and officers liability policy on behalf of it's Directors and Officers, to help protect against claims arising out of board decisions or omissions, or out of actions or activities performed directly under the auspices of the board or directors.
If you are unsure if this applies to you and your role on club or organizational board of directors, or if you have any additional questions regarding this coverage, please contact Rugby Canada.
PROVINCIAL UNION EXTENDED MEDICAL
Within the six provinces of British Columbia, Alberta, Saskatchewan, Manitoba, Nova Scotia and Prince Edward Island every player who is fully registered (i.e. purchased a membership and paid all associated member dues) is eligible to receive extended medical coverage within the respective policy years (May 1, 2016 to April 30, 2017 for AB, SK, MB, NS, PE and September 1, 2016 to August 31, 2017 for BC) through the National Insurance Program when an injury occurs in a sanctioned event or practice in the sport of rugby.
Coverage extends to covering the following benefits in excess of your government health care for accidental related injuries:
$300 of professional treatment (massage therapy via a RMT, physiotherapy, athletic therapy and chiropractic care)
$1500 in emergency dental work
Additional coverage for prescription drugs, casts, braces, etc (please refer to below brochure)
Please click the brochure above labeled AB BC SK MB NS PEI - 2016 - 2017 for more information regarding this coverage.
OPTIONAL BUY-UP
Members who wish to purchase additional coverage or increase current coverage can do so for an additional premium under the National Insurance Program:
A) Optional Paralysis Benefit Cost:
Minor Members: $100,000 to $500,000 - $48.00
Senior and Junior Members: $250,000 to $500,000 - $30.00
B) Optional Extended Medical Cost:
Minors: $3.50
Others: $7.00
Summary of Benefits is provided under Extended Medical when the Buy-Up Option is used:
$50/hour for professional treatment up to $300 total
$5,000 per injury private duty nurse
$5,000 ground ambulance
$25,000 air ambulance
Rental of wheelchair, iron lung, or other durable equipment
Prescription drugs and medicines (except in the Province of Quebec)
Hearing aids, crutches, splints, casts, trusses, and braces excluding replacement thereof
Parameters of Option Buy-ups
A) Paralysis Benefit: any singular individual member may purchase the buy-up for themselves or their child / children
B) Extended Medical: groups of a hundred (100) senior members across a minimum of three (3) member organizations may apply to purchase the buy-up as a collective group
Please contact Marsh Canada for more information and the procedure to initiate coverage. Please see below for contact details.
DOWNLOADABLE FORMS
National Insurance Program: ON QC NB NL - 2016 - 2017 English
National Insurance Program: ON QC NB NL - 2016 - 2017 French
National Insurance Program: Extended Medical Coverage AB BC SK MB NS PEI - 2016 - 2017