For Coaches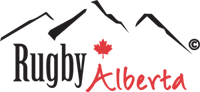 It is important that coaches understand the risks involved with returning to play, as well as the steps they can take to mitigate those risks. As the coach of a sports cohort, it is up to them to work closely with the COVID Safety Coordinator for their club to ensure that all proper steps and practices are in place to deliver rugby in a safe way for everyone involved. It is also recommended that coaches take the COVID-19 Return to Play Awareness Course that has been made available by World Rugby. To limit exposure, coaches of a sports cohort may not be a playing member or coach of another sports cohort.
Coaches should also be made familiar of the ACTIVATE program that Rugby Alberta has adopted to limit injuries for their players. This program is especially important since we are returning to play and many of the athletes have had limited physical activity during the lockdown and therefore are more prone to injury.
If you are wanting to become a certified coach, follow this link for more information.