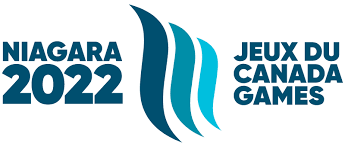 One of the oldest sports to be featured at the Niagara 2022 Games, Rugby Sevens has exploded in recent years, partly due to the success of the national Canadian women's team. August 6-21, 2022, Brock University will host the Rugby Sevens leg of the Canada Summer Games. This will be the inaugural Rugby Sevens competition for the Canada Summer Games and the first-ever appearance of women's rugby in the Games. Following a COVID-19 delay, Alberta will be begin recruiting and training for this competition. This is intended for girls born in 2004 or later, interested in representing Alberta at the 2022 Canada Summer Games. Please know that the Canada Games does have a vaccination policy. Therefore, confirmation of vaccination is required to participate in the ID Camps and at the 2022 Canada Summer Games.
2022 & 2023 CANADA GAMES VACCINATION POLICY
NIAGARA 2022 SUMMER GAMES WEBSITE
Jessie Saint is surrounded with ritualistic objects. As she pleads for help from the spirit realm, she looks desperate. Daya Knight is her roommate and best friend. She is very insecure about it, and she has a major crush on her. She needs the help of someone who is confident enough to temporarily take control of her in order to confess to Daya. Jessie closes her eyes, and invites anyone interested to her body. After some suspenseful moments she suddenly jolts. Her entire demeanour instantly changed when she grins and opens her eyes. She declares, clearly confident and confident, "I'll take care everything," The spirit continues to look in another bedroom, where Daya is lying unnoticed. Jessie isn't surprised to have a crush on Daya. She's HOT! It's now time to let the spirit guide these two sweethearts!
U18 GIRLS CANADA SUMMER GAMES
Training & Competitions
May 20 -21st – First Training camp (2 day) in Red Deer. Athletes will stay overnight in hotels and trainings will be held at the Red Deer Titans fields.
June 12th – Second training camp in Red Deer
June 17th-19th – Prairie Competition in Regina – the 2 teams depart Friday afternoon.
July 14th – Third Training Camp in Lethbridge
July 15th -17th – Prairie Competition #2 in Regina – 2 teams depart Friday morning
Coaches & Roster
CANADA SUMMER GAMES ID CAMPS
Edmonton
April 10th, 2022, 2-4p
Foote Field, Edmonton, AB
Red Deer
April 24th, 2022, 3-5pm
Red Deer Dome, 334 Energy Way, Alberta T4E 0A7
Calgary
May 1st, 2022 10:30-1pm
Calgary Rugby Park
Physical profiling (40m Sprint, Bronco, Broad Jump)
Skill assessment
Lots of fun and games!